Rain Barrel & Rain Garden Workshop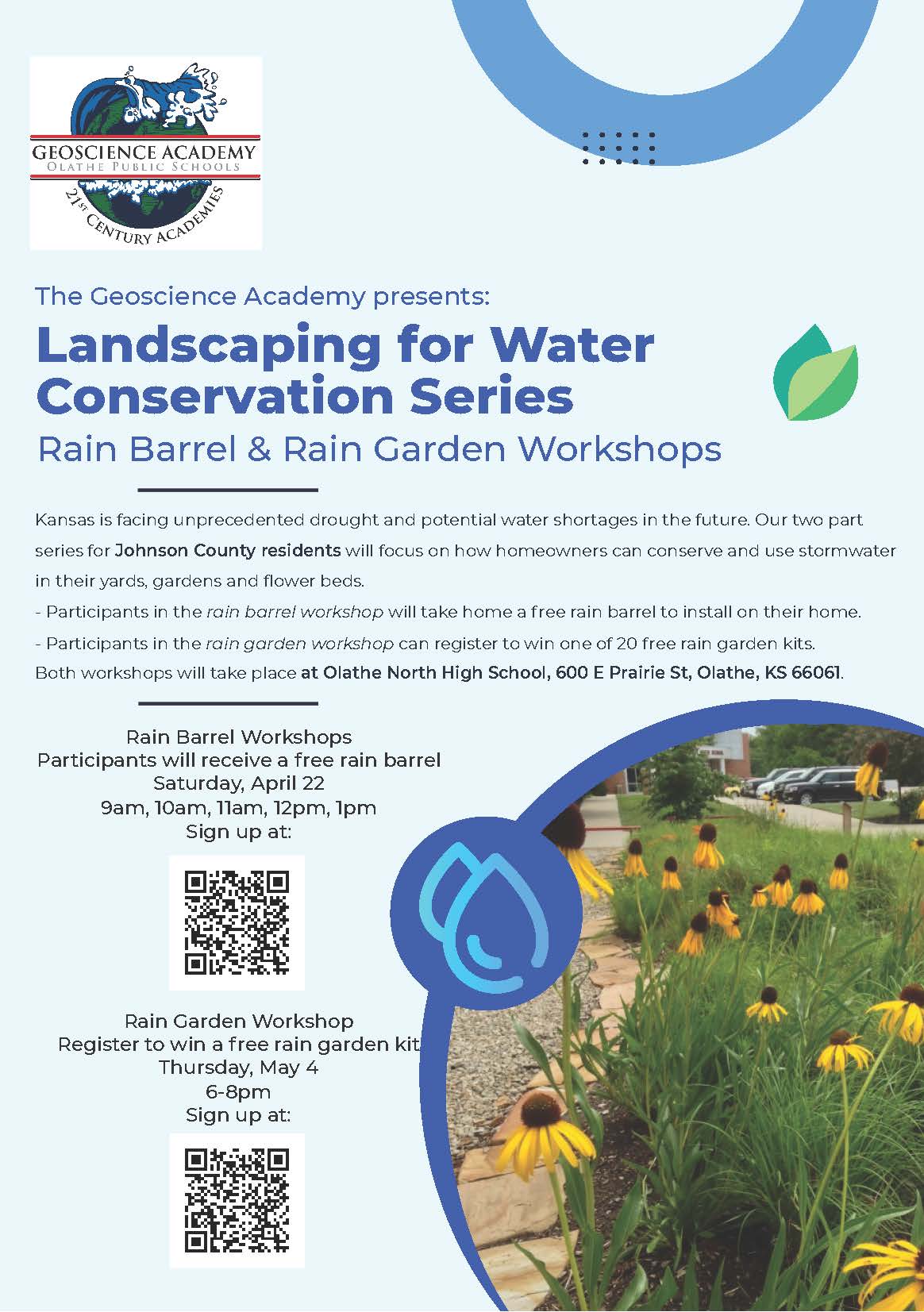 5/4/2023 9:46:00 AM
Kansas is facing unprecedented drought and potential water shortages in the future.
In this workshop, on May 4, 2023, Johnson County residents will focus on how homeowners can conserve and use stormwater
in their yards, gardens, and flower beds.
Participants in the rain garden workshop can register to win one of 20 free rain garden kits.
The workshop will take place at Olathe North High School, 600 E Prairie St, Olathe, KS 66061.
Sign up for the Workshop.
Image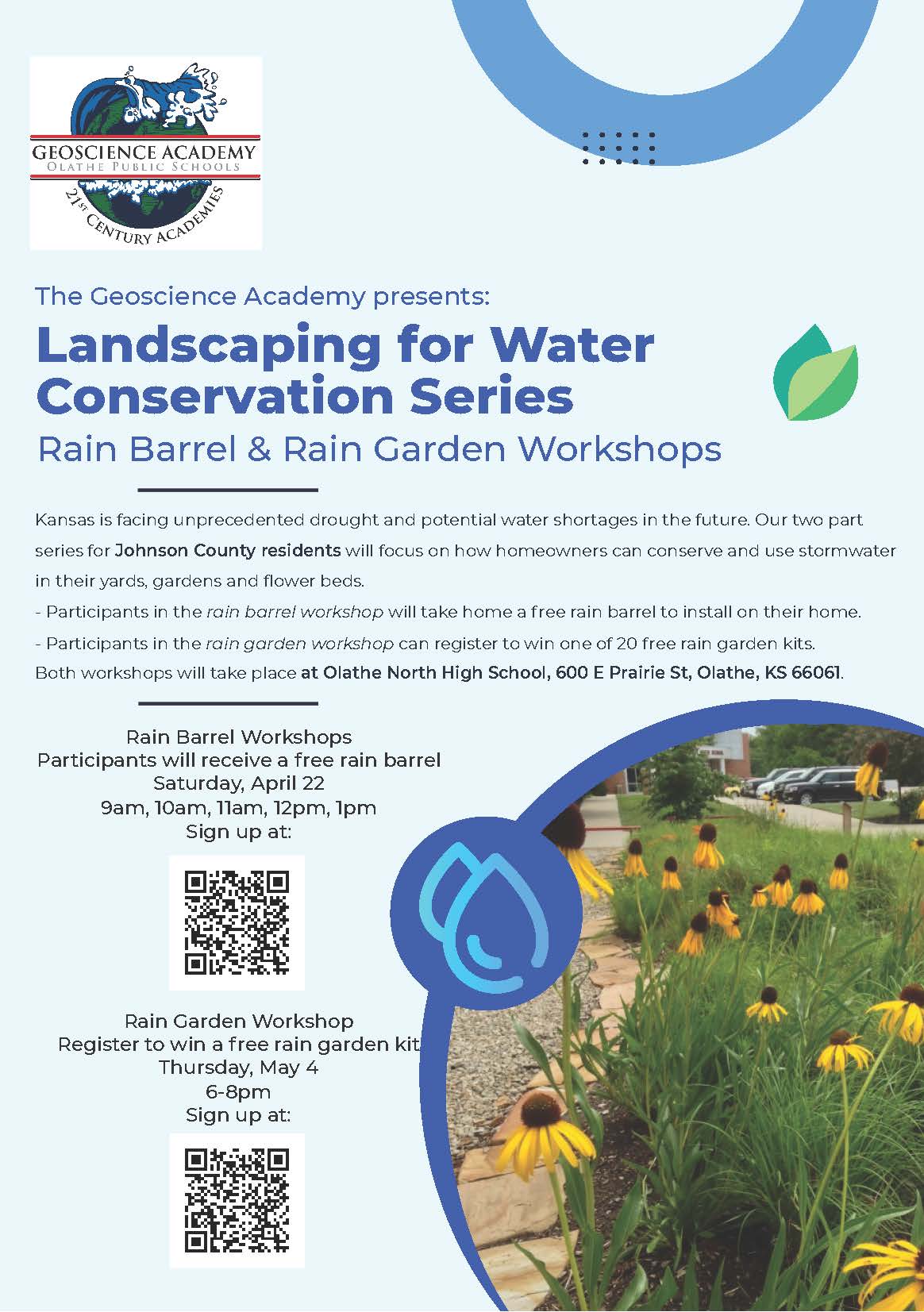 5/4/2023
Category
No content items.
False